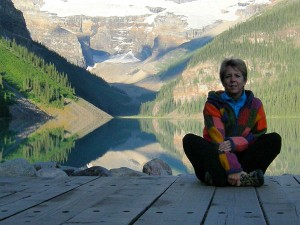 My name is Pamela James. In 2003, at the age of 46, my life changed forever when I was diagnosed with Parkinson's disease. Parkinson's is a degenerative neurological disorder. It is progressive, the cause is unknown, and there is no cure. Although generally associated with the elderly, the average age of onset is 60 and as many as 20 percent of patients are diagnosed before the age of 50. Approximately one and a half million people in the United Stated are afflicted with Parkinson's and 30 to 40 percent of them will eventually suffer from Parkinson's related dementia.
The Pamela James Parkinson's Research Fund (The PJ Fund) was a Mothers' Day gift from my daughter, CarlaRae Arneson. It was established to help find the cure for Parkinson's disease and to help those affected live life with quality. All of our proceeds go directly to research, education and training in Parkinson's disease. Currently, we are helping to accelerate the pace of research at Stanford University.
Come along and watch as we grow. Together we can make a difference.
Thank you for your support.
With hope,
Pamela James